by
Andrew Fredrickson
DC's Daytona iPhone Track Tour
Friday, March 5, 2010 | 9:50 AM
Tweet
While doing some track work, DC decided to give you guys and gals a special turn by turn look at the 2010 Daytona Supercross track.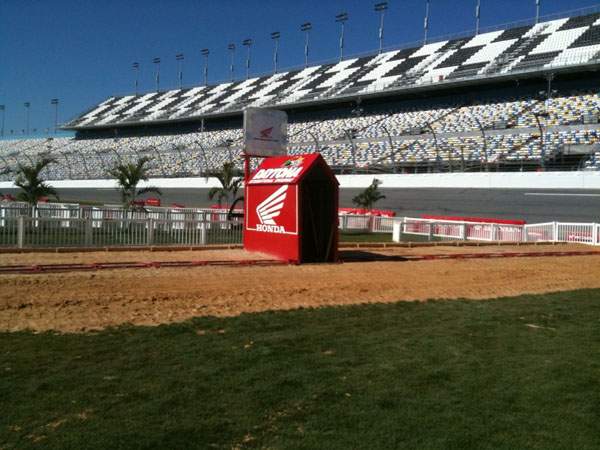 Dog house, start.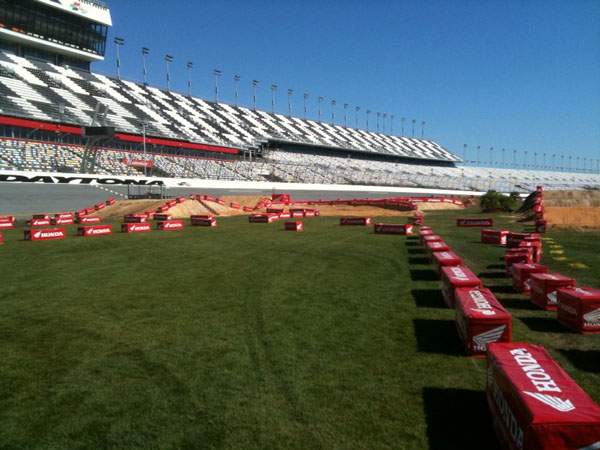 Long start stretch.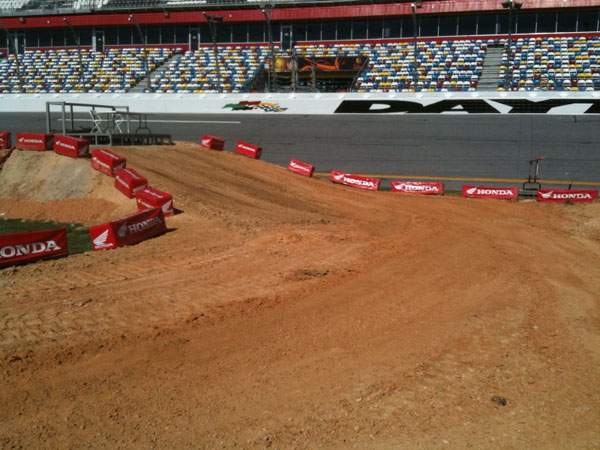 Hairpin first turn and exit.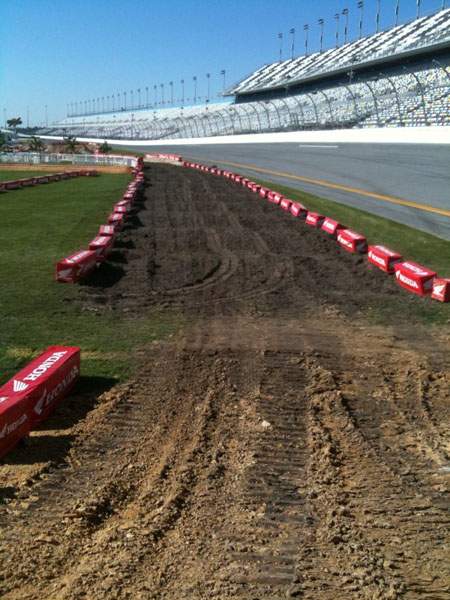 Ten mellow whoops out of turn one.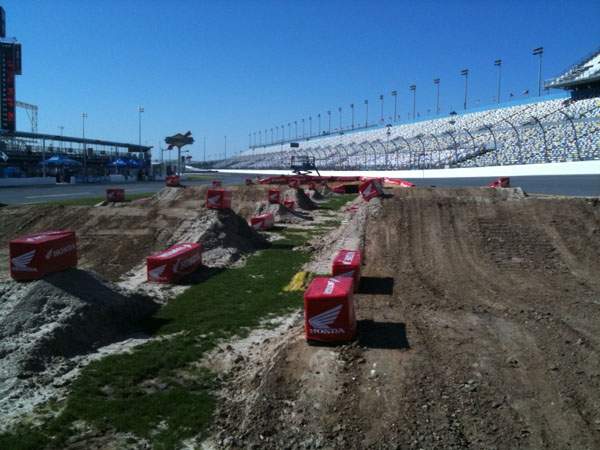 After chicane, first long double.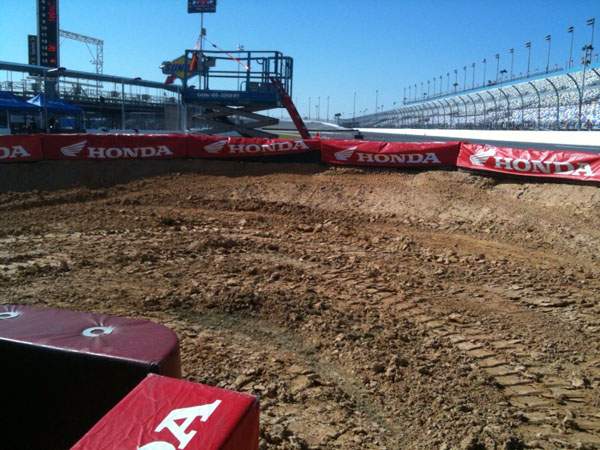 Hairpin banked turn at the far end of the track.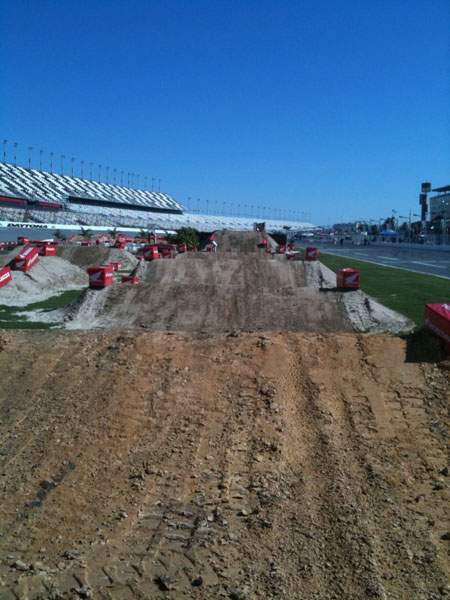 First rhythm section, six jumps to table.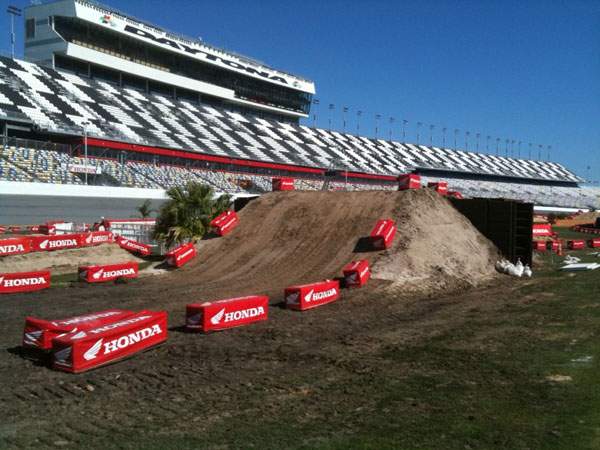 Steep, but short tabletop.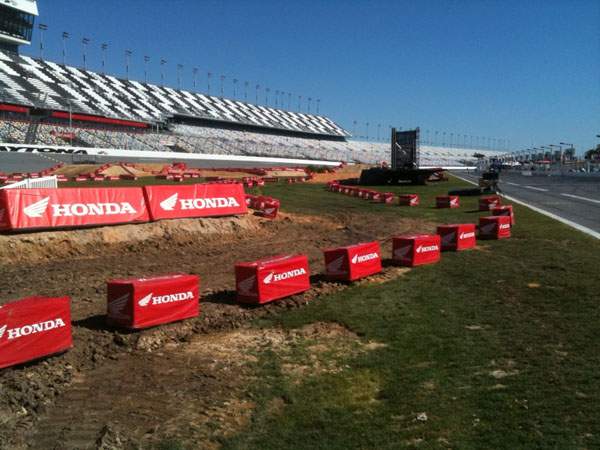 Chicane after tabletop.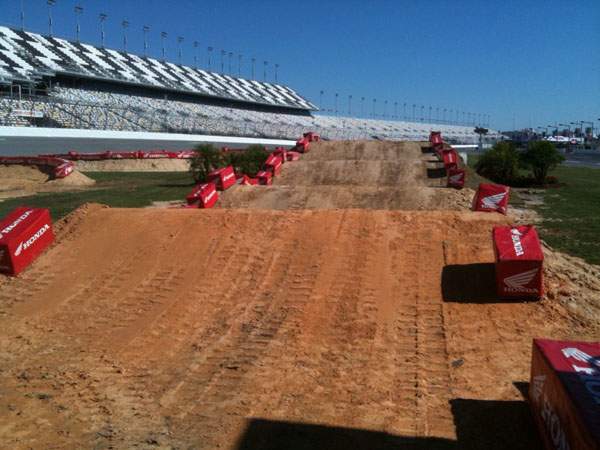 Double, or triple up. Then...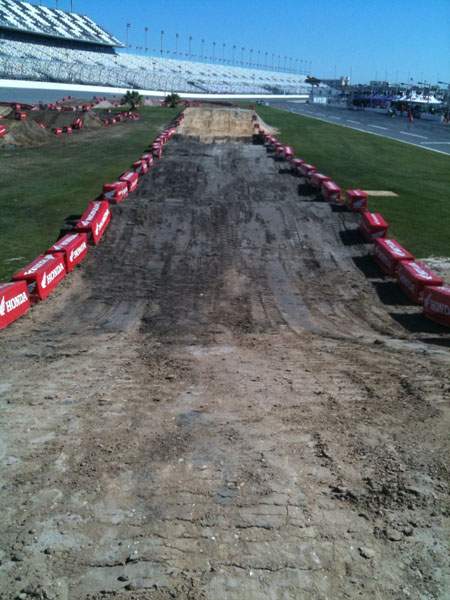 Drop into four rollers and a big old school pit!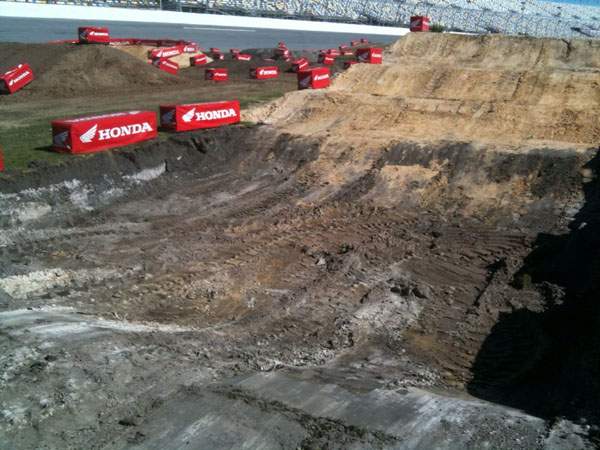 Gator pits are back!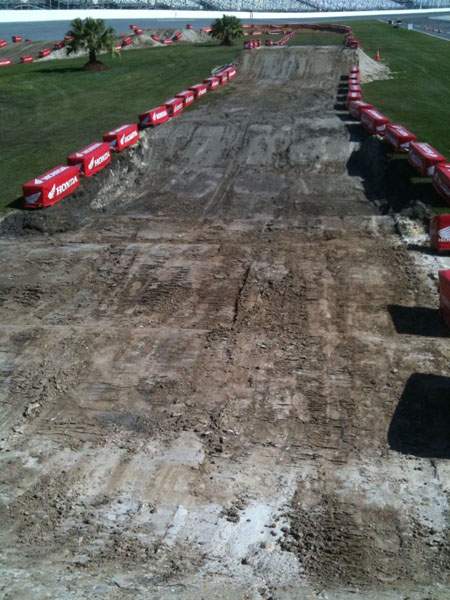 Three steps up, three steps down, next pit.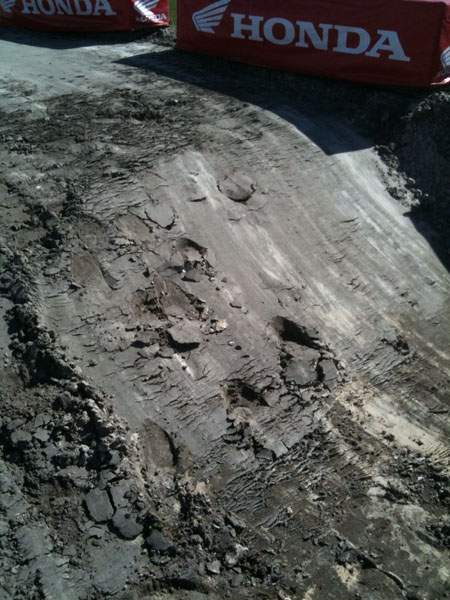 It's going to be sandy and rough, that's for sure.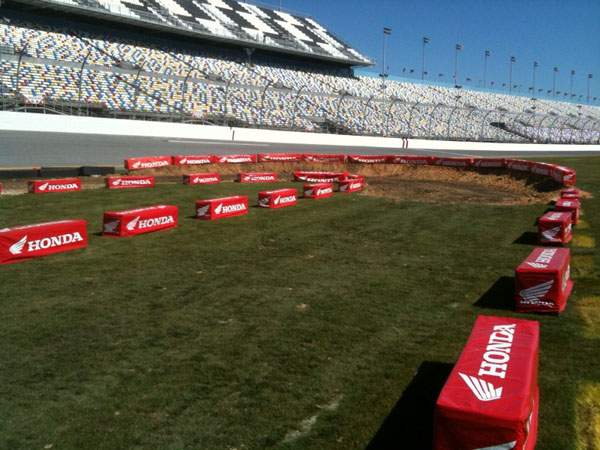 Far hairpin.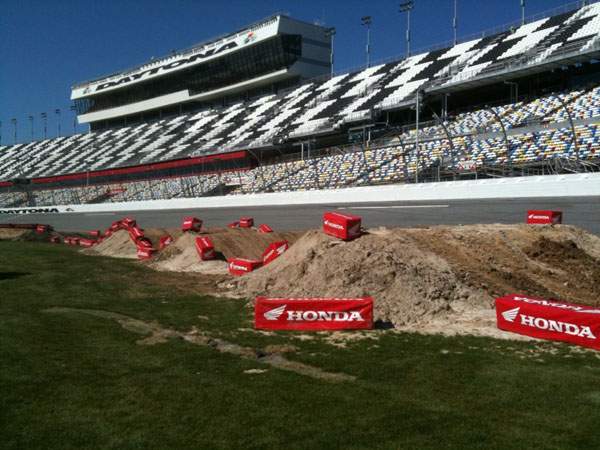 Big triple.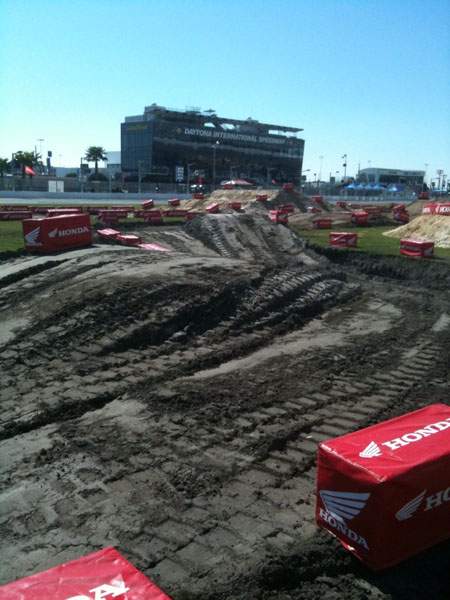 Funky dugout chicane.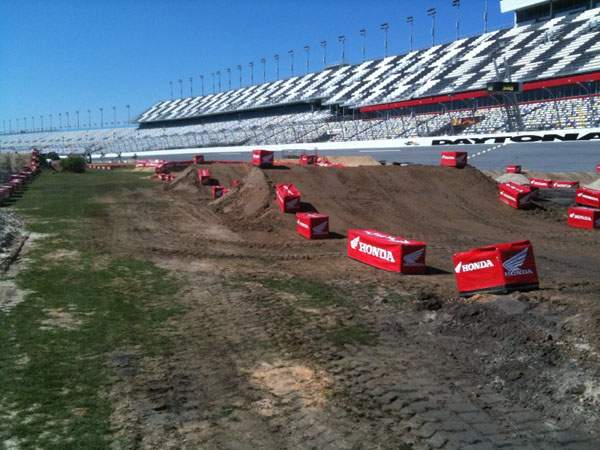 Another big double to hairpin right.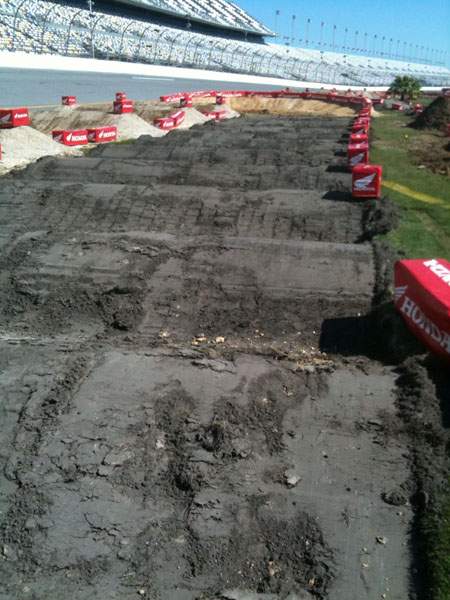 Dozen deep woods.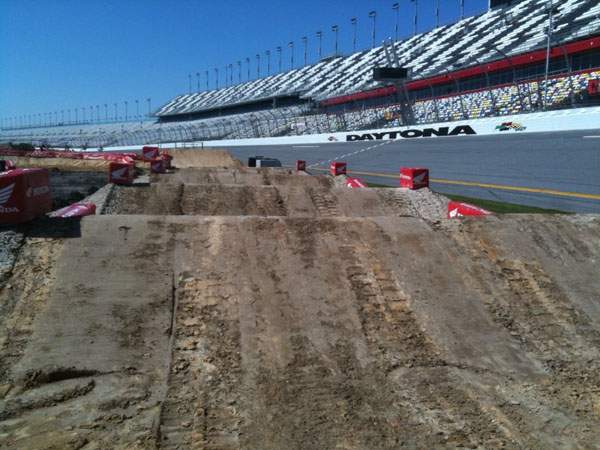 Five jump rhythm section to finish.
Share this article:
Did you like this article?
Check out MY LIFE IN MOTORCYCLE RACING
in our Latest issue of Racer X available now.

Jean-Michel Bayle, the iconic superstar of yesteryear, raced motocross for the first time in twenty-one years at the Vets MXdN in England. Page 126.