Wake-Up Call
Monday, May 13, 2013 | 3:00 AM Tweet

AMSOIL Grand National Cross Country Series


XC1 Series Standings
Charlie Mullins (129)
Kailub Russell (115)
Thad DuVall (93)
Chris Bach (91)
Josh Strang (88)
Paul Whibley (75)
Jordan Ashburn (69)
Ricky Russell (62)
Takeshi Koikeda (61)
Adam Bonneur (59)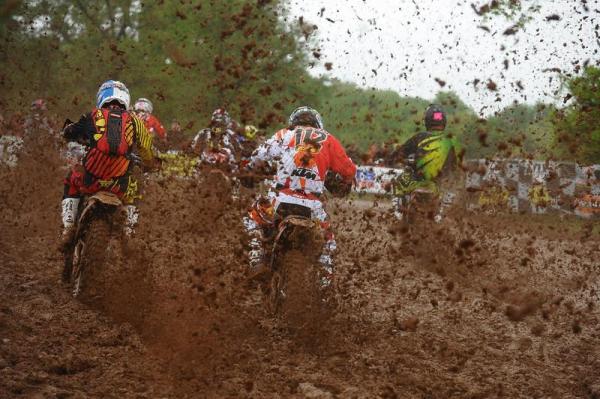 Charlie Mullins still holds the points lead in XC1.
Harlen Foley photo
XC2 Series Standings:
Andrew DeLong (108)
Jason Thomas (106)
Grant Baylor (94)
Shane Hufford Jr (67)
AJ Stewart (62)
Zach Nolan (58)
Jed Haines (55)
Travis Coy (52)
Aaron Plessinger (51)
Mark Heresco Jr (42)
FIM Motocross World Championship
MX1 Point Standings
1. Antonio Cairoli 280pts KTM
2. Gautier Paulin 242pts Kaw
3. Clement Desalle 227pts Suz
4. Ken de Dycker 217pts KTM
5. Kevin Strijbos 183pts Suz
6. Tommy Searle 180pts Kaw
7. Max Nagl 132pts Hon
8. Rui Goncalves 131pts KTM
9. David Philippaerts 112pts Hon
10. Jeremy van Horebeek 109pts Yam
11. Tanel Leok 96pts Hon
12. Shaun Simpson 93pts TM
13. Joel Roelants 92pts Yam
14. Xaiver Boog 90pts KTM
15. Davide Guarneri 89pts KTM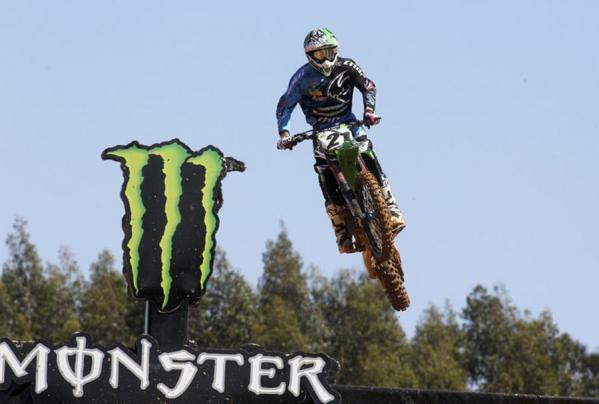 Gautier Paulin has won two straight in the MX1 class.
Pascal Haudiquert photo
MX2 Point Standings
1. Jeffrey Herlings 300pts KTM
2. Jordi Tixier 219pts KTM
3. Glenn Coldenhoff 183pts KTM
4. Jose Butron 178pts KTM
5. Christophe Charlier 171pts Yam
6. Dean Ferris 152pts Yam
7. Max Anstie 150pts Suz
8. Jake Nicholls 129pts KTM
9. Alessandro Lupino 123pts Kaw
10. Mel Pocock 112pts Yam
11. Petar Petrov 99pts Yam
12. Romain Febvre 98pts KTM
13. Dylan Ferrandis 80pts Kaw
14. Harri Kullas 72pts Hon
15. Julien Lieber 71pts Suz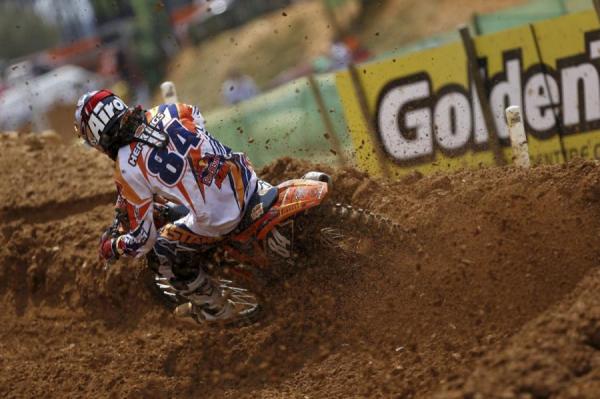 Jeffrey Herlings has yet to lose in 2013.
Ray Archer / KTM Images photo
Monster Energy Australian Motocross Championship
MX1 Point Standings
1. Todd Waters 214pts
2. Matt Moss 170pts
3. Lawson Bopping 168pts
4. Cody Cooper 160pts
5. Billy Mackenzie 159pts
6. Tye Simmonds 140pts
7. Adam Monea 133pts
8. Ford Dale 133pts
9. Kirk Gibbs 126pts
10. Daniel McCoy 122pts
11. Jake Moss 121pts
12. Jacob Wright 113pts
13. Jay Marmont 112pts
14. Robbie Marshall 108pts
15. James Booth-Elliott 92pts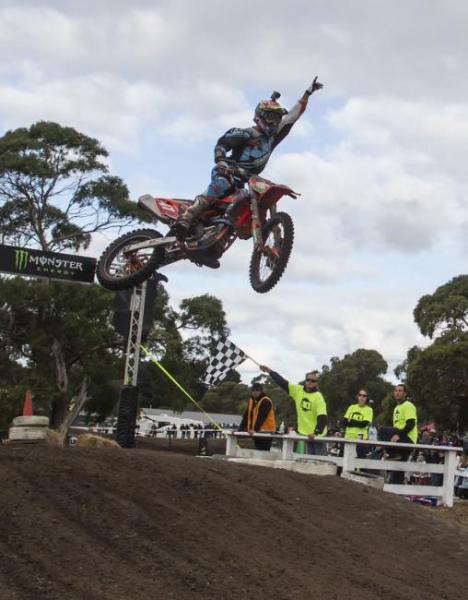 Todd Waters has won three in a row to begin the season.
KTM photo
MX2 Point Standings
1. Luke Styke 202pts
2. Luke Clout 184pts
3. Kale Makeham 170pts
4. Brock Winston 160pts
5. Josh Cachia 145pts
6. Matt Ryan 137pts
7. Kayne Lamont 134pts
8. Geran Stapleton 132pts
9. Takeshi Katsuya 121pts
10. Rhys Carter 111pts
11. Dylan Long 109pts
12. Tristen Cachia 102pts
13. Ryan Marmont 98pts
14. Wade Hunter 93pts
Dutch Motocross Champioship
Round 4- Rhenen
MX1 Overall
1 Shaun Simpson GB TM 2-1
2 Tanel Leok Est Honda 1-2
3 Mike Kras NL Suzuki 3-3
4 Filip Bengtsson S KTM 4-5
5 Augusts Justs Let Honda 8-4


MX1 Point Standings
1 Evgeny Bobryshev Rus Honda 128
2 Filip Bengtsson S KTM 116
3 Tanel Leok Est Honda 114
4 Augusts Justs Let Honda 100
5 Shaun Simpson GB TM 94
MX2 Overall
1 Jeffrey Herlings NL KTM 1-1
2 Glenn Coldenhoff NL KTM 2-2
3 Jake Nicholls B KTM 3-3
4 Petar Petrov Bul Yamaha 4-6
5 Ceriel Klein Kromhof NL KTM 5-5

MX2 Point Standings
1 Jeffrey Herlings NL KTM 200
2 Glenn Coldenhoff NL KTM 163
3 Ceriel Klein Kromhof NL KTM 116
4 Jordi Tixier F KTM 106
5 Petar Petrov Bul Yamaha 106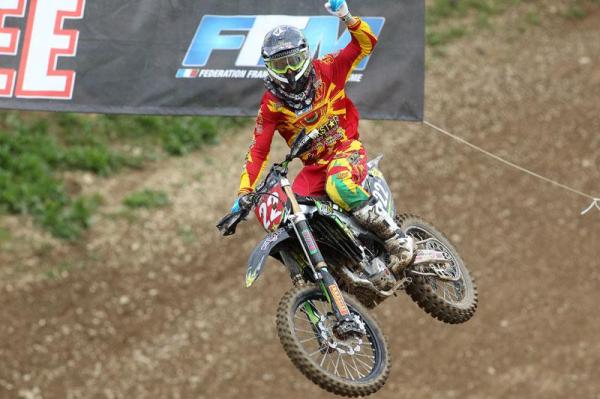 Dylan Ferrandis won in France over the weekend.
Rockstar Bud Racing Kawasaki photo
French Elite Motocross Championship
MX1 Overall
1. Gregory Aranda
MX2 Overall
1. Dylan Ferrandis
Share this article:
Did you like this article?
Check out MONSTERBALL
in our Latest issue of Racer X available now.

Playing soccer on 250cc motorcycles might sound like a strange form of riding, but in Russia they do it with great passion—and for very little reward. Page 112.
Look for the verified symbol
The Conversation