by
Jason Weigandt
Bench Racing Ammo: Series After Daytona
Thursday, March 14, 2013 | 11:00 AM
MOTOREX is used by factory teams worldwide, by independent pros and by top amateurs who demand the best performance from their race machines. The complete MOTOREX line includes a broad range of synthetic engine oils, lubricants, aerosol sprays, cleaners and care products. MOTOREX is available at dealerships nationwide.
Tweet
It's a credo that Ricky Carmichael pumped heavily en route to five AMA Supercross Championships. "The series really begins at Daytona," he would say, pre season.
Ryan Villopoto is now following that road map. Three wins in the last four races (including Daytona) have powered him into the points lead for the first time this season. That means that the race after Daytona will look similar to the actual series opener in Anaheim two months ago—RV will have red backgrounds on his number-one plate.
But here's the strange part. While Carmichael would say the series began at Daytona, he would promptly go out and win races in California, open up a points lead, and head to Daytona in protect mode. In fact, in every championship season, Carmichael held the points lead leaving Daytona. If the series really begins there, it's nice to start the series with a solid points cushion.
A look at Carmichael's five title seasons shows an odd trend. He had dominant speed in 2001 and won a ton of races both before and after Daytona. He ended the season with 13-straight victories (tying the all-time SX win record), so clearly he rolled strong after Daytona.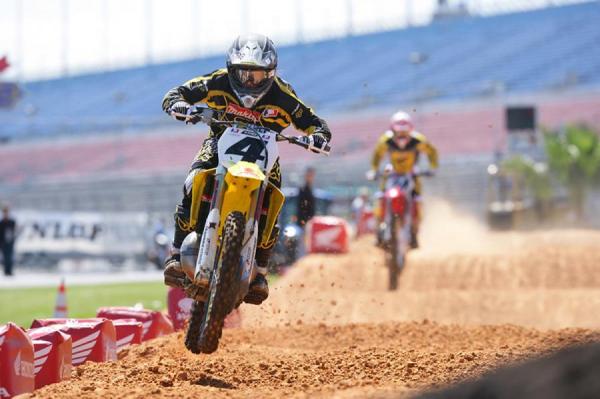 During his '03, '05 and '06 title runs, RC won zero times after Daytona.
Simon Cudby photo
The race really was pivotal in 2002, as RC entered the race second in points behind David Vuillemin. Before the race, DV jacked up his shoulder in a photoshoot with a magazine (thankfully for the collective conscience of our office, it was TWMX, not us) and showed up wounded for Daytona. Carmichael won the race, took over the points lead, and the rest is history.
Now this is where things get interesting. Look at the post-Daytona stats for Carmichael's final three title seasons:
Carmichael Wins After Daytona
2003: 0
2005: 0
2006: 0
No wins after Daytona, and yet he won the title in 2003, 2005 and 2006. For RC, clearly, the season really began before Daytona. He might be a Florida guy, but he was more effective on the west coast tracks than you would think. By opening up a points lead out West, he wouldn't have to push it down the stretch. "Series begins in Daytona" was just a catch phrase to dilute some of the hype of Anaheim 1 (which Carmichael never won).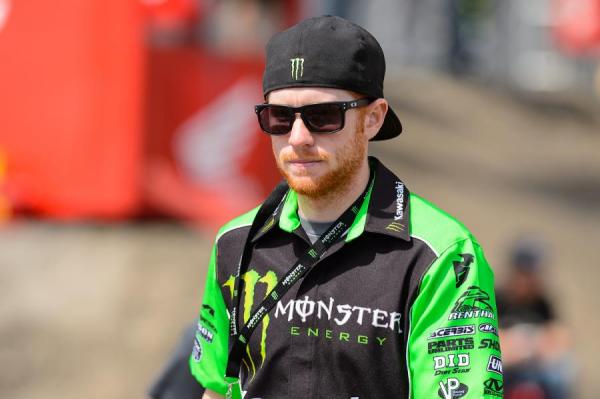 RV took the points lead for the first time all season in Daytona. Perfect timing?
Simon Cudby photo
In fact, the points leader leaving Daytona almost always ends up the SX Champion. We dug into the old series stats and found out that in the last 20 years of supercross, only one time has the rider holding the points lead after Daytona not won the SX title. That year was 2009, when Chad Reed took the points lead back from James Stewart with a clutch win (Stewart, meanwhile, crashed in the first turn but fought back to finish). From there, the Stewart/Reed battle raged on, with Stewart ultimately wresting the points lead back and winning the title by four points. In the other 19 years, the leader after Daytona went on to win the crown.
Villopoto just took the points lead for the first time. Perfect timing!
Share this article:
Did you like this article?
Check out MONSTERBALL
in our Latest issue of Racer X available now.

Playing soccer on 250cc motorcycles might sound like a strange form of riding, but in Russia they do it with great passion—and for very little reward. Page 112.
Look for the verified symbol
The Conversation