Memorabilia Auction for Kids at Loma Linda
Monday, February 11, 2013 | 1:10 PM Tweet

Team Rockwell/FirePoliceMX is holding eBay auctions of rider memorabilia, including items from Davi Millsaps and Justin Brayton, to help fund the annual Big Air Kid's Fair for children at Loma Linda Children's Hospital.

"We've been collecting some good pieces that we hope will attract some generous bids from fans," says team manager Ed Wilson. "We try to give back and help the kids at the hospital each year, and this seems to be a fun way to sell some cool memorabilia for a good cause."

Matt Moto, a volunteer with the team, has been scouring the pits for the past few weeks in search of gear sets, number plates and other items for the auction. All of the auction items are signed. Current items include:

-  450 points leader Davi Millsaps' One Industries jersey from A3 – eBay Link

-  Justin Brayton's Cycra number plate from A3 – eBay Link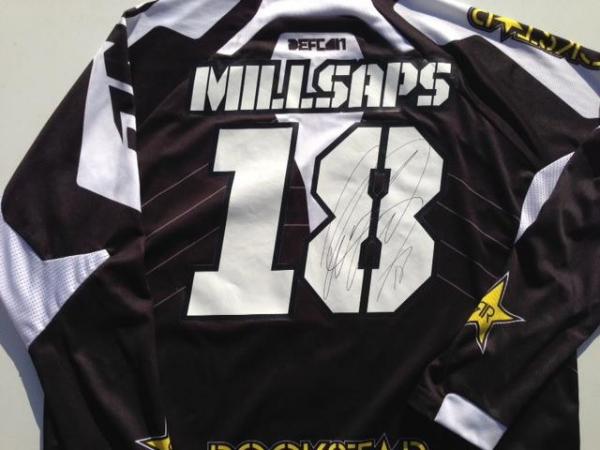 If you're interested in bidding, be sure to follow the team Twitter feed @FirePoliceMX for links to current and upcoming auctions. Items from Mike Alessi, Josh Grant, Zach Osborne and Chris Blose have yet to be auctioned and links will be posted soon. As mentioned, proceeds go to help fill toy wish lists at the annual Big Air Kid's Fair, which has been postponed due to a flu outbreak.
Did you like this article?
Check out TEAM HONDA AT DAWN
in our Latest issue of Racer X available now.

Forty years ago, Team Honda arrived on the American motocross circuit with a brand new motorcycle: the game-changing Elsinore CR250. Page 170.