Yamaha Wake-Up Call
Monday, July 4, 2011 | 10:15 AM Tweet

Lucas Oil AMA Pro Motocross Championship
RedBud - Buchanan, MI



450 Overall


1.

Chad Reed

(1-3) Hon

2.

Ryan Dungey

(2-2) Suz

3.

Ryan Villopoto

(9-1) Kaw

4.

Brett Metcalfe

(4-5) Suz

5.

Mike Alessi

(8-4) KTM

6.

Justin Brayton

(5-7) Yam

7.

Andrew Short

(6-8) KTM

8.

Davi Millsaps

(3-13) Yam

9.

Kevin Windham

(12-6) Hon

10.

Christian Craig

(10-10) Hon

11.

Nick Wey

(14-14) Yam

12.

Josh Grant

(7-32) Hon

13.

Jake Weimer

(36-9) Kaw

14. Travis Sewell (13-17) Yam

15.

Michael Byrne

(40-11) Suz

16. Tye Simmonds (17-15) KTM

17. Ben LaMay (16-16) Yam

18. Jake Canada (11-30) Yam

19.

Tommy Hahn

(39-12) Yam

20.

Jimmy Albertson

(15-20) Hon

21. Shane Sewell (20-18) Yam

22. Kevin Rookstool (19-19) KTM

23. Kyle Keylon (18-28) Kaw

24.

Ricky Dietrich

(22-23) Yam

25. Evgeny Mikhaylov (21-24) Suz

26. AJ Catanzaro (27-21) Yam

27. Jacob Morrison (29-25) Hon

28. Garret Toth (28-26) Yam

29. Fredrik Noren (24-31) Hon

30. Heath Harrison (23-33) Yam

31. Auston Albers (31-27) Kaw

32.

Vince Friese

(38-22) Yam

33. Robert Marshall (26-24) KTM

34. Lowell Spangler (25-37) Hon

35. Tony Gallo (34-29) Yam

36. Tyler Bright (30-36) Hon

37. Cameron Stone (33-35) Kaw

38. Joshua Lichtle (32-39) Yam

39. Robert Fitch Jr. (37-38) Hon

40. Michael Picone (35-40) Hon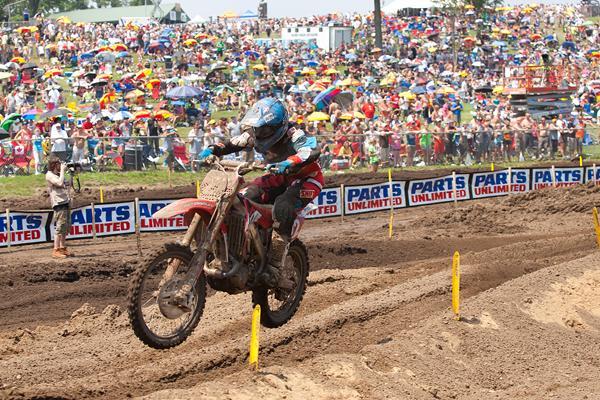 Reed went 1-3 for the overall at RedBud.
Photo: Andrew Fredrickson

9. Lindsey Palmer (7-10) Hon
10. Jackie Ives (10-11) Yam
11. Allison Vrba (12-12) Yam
12. Julie Parizek (13-13) Kaw
13. Ashley Boham (11-17) Kaw
14.
Alexah Pearson
(22-9) KTM
15. Kim Irmgartz (15-15) Kaw
16. Shelby Rolen (18-14) Yam
17. Alyssa Fitch (16-16) Hon
18. Sade Allender (14-18) Kaw
19. Hailey Larson (17-23) Hon
20. Justine Cox (19-20) Kaw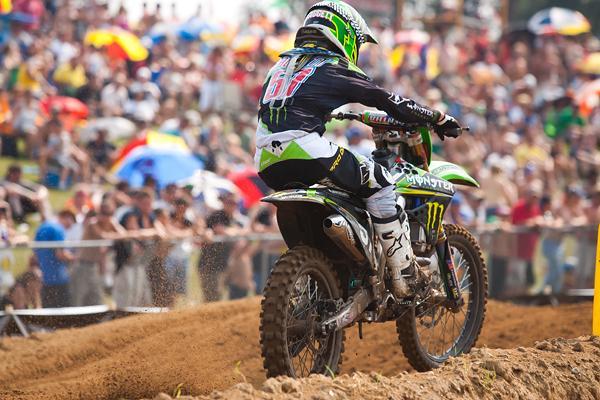 Baggett went 1-1 for the overall at RedBud.
Photo: Andrew Fredrickson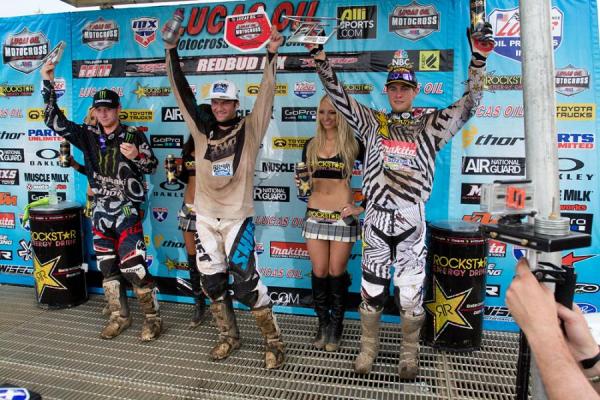 Villopoto (3rd), Reed (1st), Dugey (2nd).
Photo: Andrew Fredrickson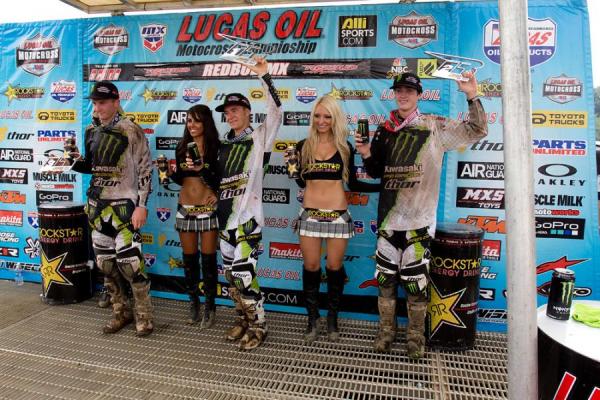 Rattray, Baggett, and Wilson made it a clean sweep for Pro Circuit at RedBud.
Photo: Andrew Fredrickson


Ashley Fiolek went 1-1 for the overall at RedBud.
Photo: Andrew Fredrickson

FIM Motocross World Championship
Grand Prix of Sweden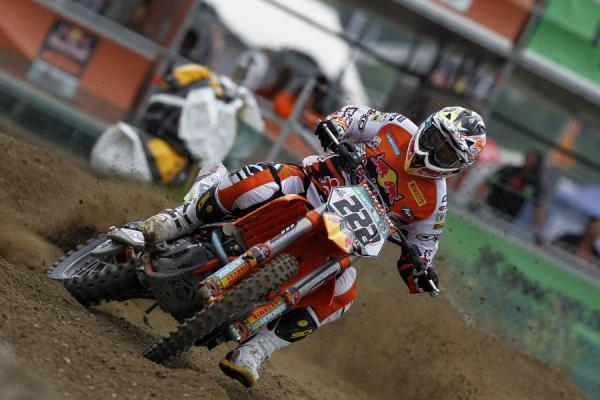 Cairoli is the new MX1 points leader.
Photo: Ray Archer

Canadian Motocross Championship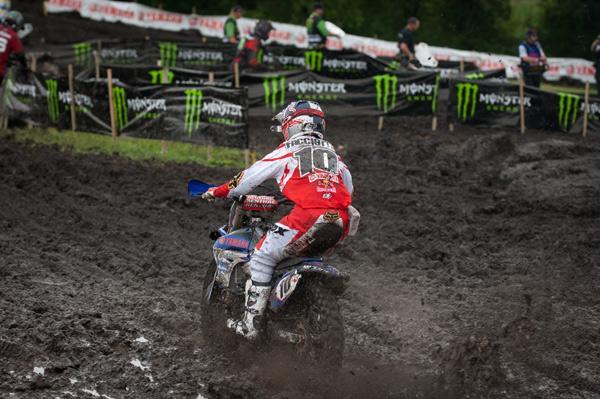 Colton Facciotti leads the MX1 class.
Photo: James Lissimore/DMX
MX2 Points Standings
Tyler Medaglia 192
Kaven Benoit 159
Jeremy Medaglia 145
Austin Politelli 119
Morgan Burger 101
Spencer Knowles 96
Tyler Sjoberg 85
Kieran Leigh 83
Dylan Schmoke 81
Brad Nauditt 78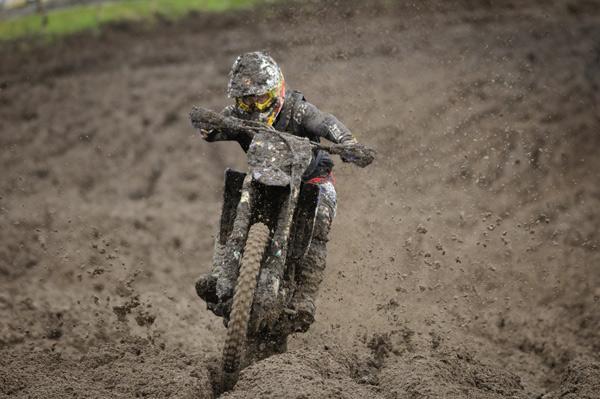 MX2 class points leader Tyler Medaglia
Photo: James Lissimore/DMX


Can-Am GNCC Racing

XC1 Standings
Josh Strang 153pts. Suz
Charles Mullins 142pts. KTM
Paul Whibley 119pts. Yam
Nathan Kanney 97pts. KTM
Cory Buttrick 94pts. KTM
Kailub Russell 84pts. KTM
Chris Bach 72pts. BET
Mike Lafferty 64pts. HSB
Jimmy Jarrett 53pts. Hon
Garret Edminsten 46pts. Kaw


Josh Strang (number 1) leads the XC1 class.
Photo: Andrew Fredrickson
XC2 Standings
Steward Baylor Jr 151pts. KTM
Jason Thomas 113pts. HSQ
Andrew Delong 112pts. KTM
Jesse Robinson 102pts. KTM
Brad Bakken 90pts. KTM
Scott Watkins 85pts. Hon
Jordan Ashburn 81pts. Yam
Morgan Moss 71pts. HSQ
Shane Obanion 69pts. KTM
Zack Smith 63pts. KTM
Australian Motocross Championship
Wodonga - Round 7
Pro Open Overall

1. Jay Marmont Yam
2. Cody Cooper Suz
3. Josh Coppins Yam
4. Michael Phillips Hon
5. Dean Ferris Kaw
6. Billy Mackenzie Kaw
7. Todd Waters Hon
8. Cheyne Boyd Hon
9. Lawson Bopping Suz
10. Louis Calvin KTM
Pro Lites Overall
1. Matt Moss KTM
2. Kirk Gibbs Yam
3.
Phil Nicoletti
Kaw
4. Kade Mosig Hon
5. Daniel McCoy Suz
6. Justin McDonald Hon
7. Brenden Harrison KTM
8. Cody Mackie Hon
9. Luke Styke Yam
10. Keiron Hall Hon
Pro Open Standings
Dean Ferris 523pts. Kaw
Josh Coppins 509pts. Yam
Billy Mackenzie 507pts. Kaw
Jay Marmont 491pt.s Yam
Cheyne Boyd 436pts. Hon
Michael Phillips 415pts. Hon
Lawson Bopping 375pts. Suz
Cody Cooper 344pts. Suz
Louis Calvin 268pts. KTM
Daniel Reardon 226pts. KTM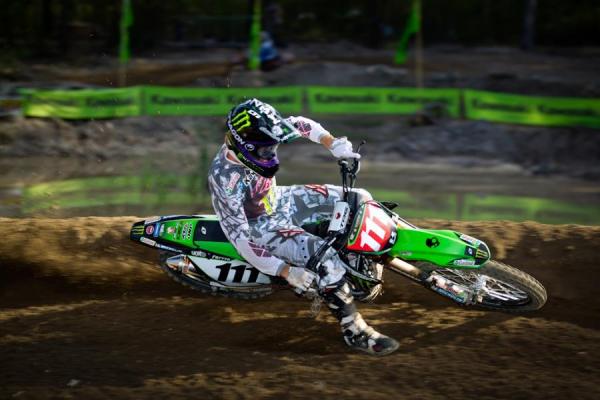 Pro Open points leader Dean Ferris.
Photo: Courtsey of Dean Ferris Media
Pro Lites Standings
Matt Moss 503pts. KTM
Kirk Gibbs 445pts. Yam
Phil Nicoletti
417pts. Kaw
Daniel McCoy 410pts. Suz
Brenden Harrison 407pts. KTM
Justin McDonald 366pts. Hon
Kade Mosig 361pts. Hon
Josh Cachia 358pts. KTM
Cody Mackie 350pts. Hon
Luke Styke 324pts. Yam
Red Bull X-Fighters


Standings (after 3 of 6 events):
1. Adams (USA/265 points)
2. Villa (NOR/225)
3. Torres (ESP/145)
4. Maddison (AUS/135)
5. Blake Williams (AUS/135)
Dutch Championship
MX1 Championship Standings
Herjan Brakkee 143pts.
Marc de Reuver 127pts.
Kristof Salaets 106pts.
Yentel Martens 101pts.
Ken de Dycker 100pts.
MX 2 Championship Standings
Jeffrey Herlings 191pts.
Petar Petrov 122pts.
Joel Roelants 120pts.
Mike Kras 120pts.
Harri Kullas 113pts.


Share this article:
Did you like this article?
Check out THE MOTOCROSS OF 40 NATIONS
in our Latest issue of Racer X available now.

The 2013 FIM Motocross of Nations at Teutschenthal, Germany, hosted teams from a record forty countries. Here's how it played out for each of them. Page 90.
Look for the verified symbol
The Conversation