The Fox Fifty - Connecticut
Friday, June 18, 2010 | 2:00 PM Tweet
In this article…
Riders
Races
The tenth state in our Fox Fifty takes us back east to the Constitution State of Connecticut. It's the home of the best women's college basketball team of all time, Pez candy, the first Polaroid camera, and the first color TV, and it's also home to several fast motocrossers. For decades, the New England Sports Committee (NESC) has produced some amazing talent, including "Captain Cobalt" himself, Cobalt, Connecticut's Jimmy Ellis, and more recently the legendary Doug Henry, plus the current top ATV motocross rider, Dustin Wimmer. Who are the five fastest Connecticut riders of all time? Here's your chance to vote in the Fox Fifty!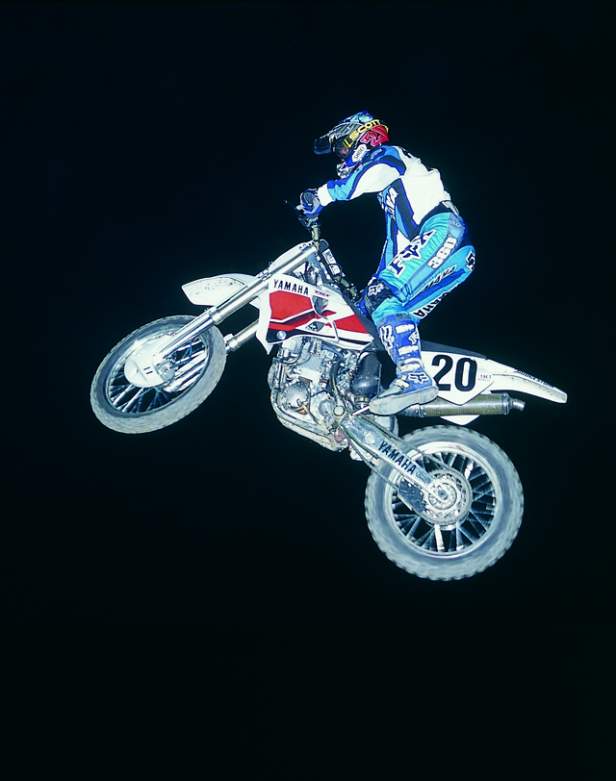 Doug Henry
photo: Courtesy Moto Verte

In no particular order, here our nominees for the all-time list of Connecticut's fastest.
Jim Meenan (One of the most successful riders in NESC history, Meenan was a dominant force in the region in the seventies and eighties)
Randy McCann (AMA Motocross #82 in '89)
Bob Weber (Longtime New England expert and a mainstay in the motorcycle industry)
William "Badger" Dzielak – (AMA Motocross #55 in '89)
Scott Carter (Journeyman privateer throughout the '90s and '00s)
Tony Lorusso (Very fast privateer known for his amazing rides at Southwick)
Doug Henry (Multi-time AMA MX champion and Hall of Famer; first rider to win a supercross on a four-stroke; factory rider for Team Honda and Team Yamaha)
Jimmy Ellis (1975 250cc AMA Supercross Champion aboard a Can-Am and one of the fastest American riders of the 1970s)
Billy Ainsworth (One of the state's fastest recent products, he was AMA Motocross #85 in 2008)
John Finkleday (Tall, fast KTM factory rider in the early eighties)
Dustin Wimmer (Reigning two-time ATV Pro Motocross Champion and a Rockstar/Makita Suzuki factory rider)
David McLean (AMA Motocross #39 in '86)
Joe Waddington (AMA Motocross #66 in '87)
Mike Guerra (Husqvarna factory rider, he moved to Europe and won a 250cc Grand Prix)
Chris Pugrab (Another fast recent product, he wore AMA #83 in 2007)
Share this article:
Did you like this article?
Check out MONSTERBALL
in our Latest issue of Racer X available now.

Playing soccer on 250cc motorcycles might sound like a strange form of riding, but in Russia they do it with great passion—and for very little reward. Page 112.