by
Andy Bowyer
Rev-Up: Gates of Fire
Thursday, January 4, 2007 | 11:57 AM
Dragon
is a leading mx goggle manufacturer with innovative new styles like the NFX frameless goggle with patented lens technology. To win a  pair of these premium NFX goggles, go to Dragon's
Facebook
or
Instagram
page and pick this week's 450 AMA Supercross winner.
Tweet
Go tell the Spartans, stranger passer by,
That here obedient to their laws we lie.
-Simonides
Hello, everyone, and welcome to the Rev-Up. The above verse is engraved upon a stone that lies at the site of one of the greatest battles in history, Thermopylae – "Gates of Fire." It's the battle where 300 Spartan warriors fought to the last man against hundreds of thousands of members of the Persian army.


What does it have to do with the clash of the titans we will see live on SPEED this Saturday night? Well, in my opinion, it mirrors this moment in history impeccably. The winners of the Supercross and Supercross Lites main events this weekend possess similar traits to those who fought with discipline, pride, and glory during those bloody days in Thermopylae a long, long time ago. Just like the Spartans and Persians, it will be men harnessing steel as they engage in unprecedented displays of courage upon the dirt.
Supercross is a contest of champions. Its danger is only surpassed by the immaculate flow of adrenaline it delivers to those competing as well as those in witness. While there have been many incredible supercross battles over the years, I believe the one we will see this weekend will leave such an indelible mark that it may surpass all that have come before. Please allow me this chance to get you Revved Up about this weekend.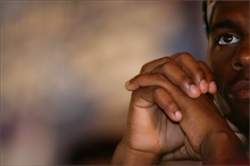 Is the future of supercross in these hands?
photo: Simon Cudby
The West Region Supercross Lites class will serve as a worthy appetizer for the grand conflict later in the evening. The phenomenal
Ryan Villopoto
, the pre-race favorite, will have to scratch and claw with all his might if he wants to hold back the off-season animal they call
Josh Grant
. Grant put the steel to almost everyone on 450s at the McGrath Invitational, then swept the U.S. Open and has the cherished aid of momentum prodding him in the back. Throw in KTM bad boy
Josh Hansen
and dark-horse title contender
Tommy Hahn
and we have an upcoming fifteen-lap contest that is sure to have the stadium worked into madness as the evening Anaheim air becomes crisp.
Ah, Anaheim. The epicenter of supercross glory—home and favorite battleground to the greatest supercross racers the world has ever seen. Lying in the midst of the pulsing motocross mecca of Southern California, its walls have seen some of the greatest moments in supercross' existence. Almost all of the great ones have enjoyed the glory of stealing victory at the season opener in Anaheim: Johnson, Ward, Bailey, Stanton, McGrath, Bradshaw, 2007 contender Kevin Windham, and 2004 champion Chad Reed. But there is a warrior missing from that list whose name the Spartan king Leonidas would surely look upon with honor and respect.

While a multitude of events and scenarios will make this weekend great, the real story is Ricky Carmichael's grand conquest to finally claim victory at Anaheim 1. While he has won literally everything else (including eight different Anaheim 2s and 3s), this particular feat has eluded him throughout his entire career. When he puts on his armor at Anaheim for the last time this Saturday night he will be devoid of the self-sustaining preservations that championship hopefuls Reed, Stewart, and Windham have. He will have nothing short of blood in his eyes when he takes to the track. The GOAT will gallop through the tunnel and out into the open spaces of the Big A on a mission for twenty perfect laps. Something tells me they are going to be a long way from perfect, but his "checkers or wreckers" effort just might be enough.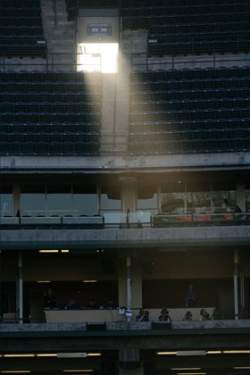 The racing Gods will be watching
photo: Simon Cudby
I live for moments such as these. For those who regard themselves as fans of these warriors the way I do, I can only pray that you share the clenched fists and gritted teeth I wear in anticipation for the explosive inception of year's Amp'd Mobile AMA Supercross Series. I know all of you motocross veterans out there feel me on this. That rush of excitement and adrenaline a racer feels when the gate is about to drop never leaves you. Even as we sit big-bellied behind a keyboard, we can close our eyes and remember the moments we spent behind our own starting gates of fire, Phobos evoking our persona as we watched the gate fall frame by frame. No matter if it was at Loretta Lynn's or some dusty local track anywhere in the world, the laps we motocrossers put in on the track made us all brothers. And I hope that every man alive who has felt a throttle in his hand will be watching this Saturday night.
I cannot be there to battle or attend. But I honor and cherish the reality that my motocross experience has given me the gift to kindle the spirits of the legions who will attend and or watch the battle to the checkered flag. I hold dear my calling to rile the anticipation and quicken the blood flow of those who choose to endorse the commissioners of horsepower and airtime who will take to the track in less than two days.
The trumpets are sounding.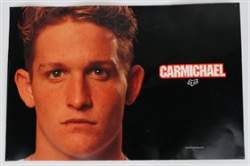 One more shot
Share this article:
Did you like this article?
Check out KING CAIROLI
in our Latest issue of Racer X available now.

Americans know very little about seven-time FIM World Champion Tony Cairoli, but in Europe he's treated like royalty. Page 102.