Suzuki Introduces 2013 Motocross Lineup
Thursday, June 28, 2012 | 4:55 PM Tweet

SUZUKI INTRODUCES 2013 MOTOCROSS LINEUP
New RM-Z Models Feature Engine & Transmission Upgrades, Chassis Updates and New Suspension

BREA, Calif.

– Suzuki is pleased to announce the introduction of the new RM-Z450, RM-Z250, RM85 and RM85L motocross models to the 2013 lineup. These class-leading motorcycles feature advanced technology developed through the success of Suzuki's motocross racing teams, which have won numerous championships and countless wins in Outdoor Nationals, Supercross, GNCC off-road and World MX1 series.

"The RM-Z450 and RM-Z250 are the most successful fuel-injected motocross models ever made," said Suzuki Senior Communications Manager Steve Bortolamedi, "The 2013 motocross lineup features new technology designed to dominate on the track and continue the tradition of race-winning performance that is at the core of all Suzuki products. Our commitment to developing these models with innovative technology and race-proven performance is why Champions Choose Suzuki."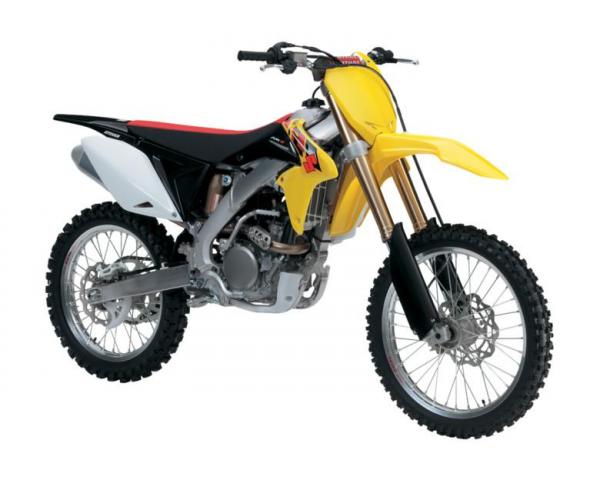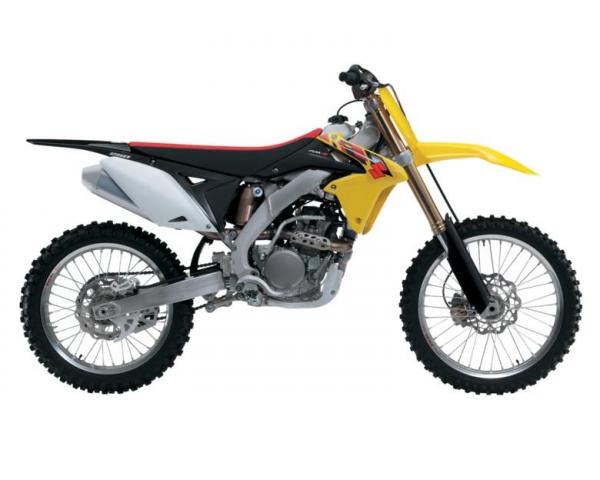 The RM-Z250 features a redesigned chassis and suspension, including the all-new Showa Separate Function front Forks (SFF), which separates the spring and damping functions. The right leg holds the spring, while the left leg incorporates the cartridge assembly to manage damping. With reduced friction, increased absorption performance and lighter weight, the Showa SFF provides remarkably smooth performance over a variety of tracks. The Showa SFF also offers fully adjustable spring preload. The 2013 RM-Z250 engine is also more potent than ever thanks to revisions made to the piston, connecting rod and piston pin, as well as updated intake and exhaust cams. The result is improved mid-range torque and acceleration, which lets riders accelerate harder out of turns and power by the competition on the straights. Additionally, the RM-Z250 is equipped with a new 5-speed transmission with revised gears and shift cam for smooth, precise shifting and a revised clutch release cam shape for improved clutch feel. New Dunlop MX-51 tires complete the RM-Z250's total motocross package, delivering increased traction over a wider variety of terrain.
For 2013, the RM-Z450 is also redesigned to give riders an even greater edge. Its powerful, four-stroke liquid-cooled four-valve engine features updates including a new lighter piston, revised piston pin and connecting rod as well as a new intake cam – together, all of these updates help provide stronger mid-range torque and crisper throttle response. Complementing the engine improvements is a transmission update featuring revised gear shapes to 2nd, 3rd, 4th, 5th gears, along with a new shift cam to help deliver smoother and more precise shifts. The RM-Z450 also comes with the all-new Showa Separate Function front Forks (SFF), which separates the spring and damping functions, and features fully adjustable spring preload. This makes the RM-Z450 the only production 450-class motocross bike with this innovative fork design. The new front suspension works with an updated twin-spar aluminum frame to further optimize the balance between rigidity and high-speed traction. This provides riders with incredibly precise handling and smooth performance on the toughest of tracks.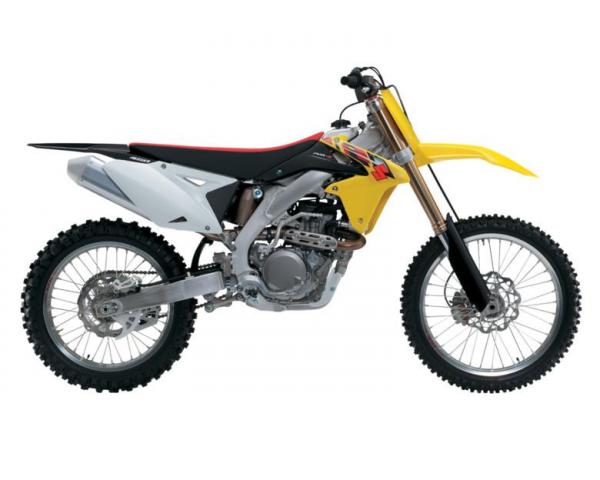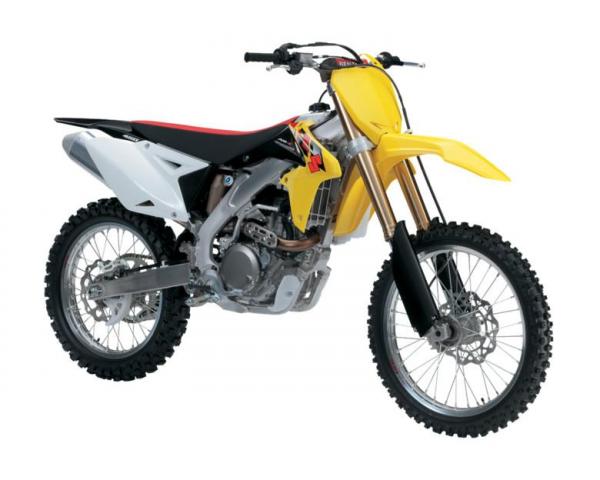 Both RM-Z models include two electrical couplers (one rich and one lean coupler) that quickly allow the rider to adjust the fuel setting to suit track conditions. Fuel settings can easily be changed to best suit the riding conditions by just connecting either coupler, all without using tools. A brand new option for 2013 – riders can now easily track engine-operating time and better manage maintenance intervals using Suzuki's optional FI indicator light (Part no. 36380-28H00).
The 2013 RM85 and RM85L carry on the powerful tradition of racing excellence in the Suzuki RM and RM-Z family. Their robust two-stroke engines produce smooth power at any RPM, with an emphasis on low- to mid-range performance. Like all Suzuki motocross bikes, the RM85 and RM85L deliver class-leading handling performance, appreciated by both amateur racers and future champions. With its smooth power delivery, loads of mid-range and lightweight handling, the 2013 RM85 and RM85L are perfect motocross bikes for riders of all skill levels.
For more information about the 2013 Suzuki motocross line, please visit
suzukicycles.com
Share this article:
Did you like this article?
Check out THE MOTOCROSS OF 40 NATIONS
in our Latest issue of Racer X available now.

The 2013 FIM Motocross of Nations at Teutschenthal, Germany, hosted teams from a record forty countries. Here's how it played out for each of them. Page 90.
Look for the verified symbol
The Conversation