Tough Times...What Will You Do?
Thursday, December 4, 2008 | 2:26 PM Tweet

By Tim Crytser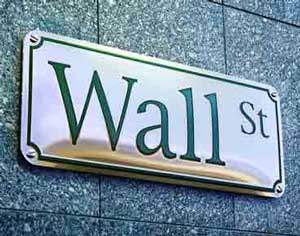 The stock market plunges and then rises again. You watch week after week as your 401k shrinks smaller and smaller. First your boss tells you your job is safe and then you hear the company is preparing for a huge layoff. Gas prices have returned to a reasonable level but racing each weekend is still an expensive endeavor with shrinking paychecks and rising food cost. As if all that weren't bad enough, every news channel on TV paints a picture of gloom and doom. It's their way of ensuring an audience and boosting ratings. What you do when times are tough shapes who you are when things are good. Sometimes the only thing left to do is throw your hands up and hit the gym. That is if you can still afford a membership! Exercise for millions is the great equalizer. It soothes the soul and seems to make everything a little brighter. This article is my little rant on the current economic situation as I see it and pose a very simple yet far reaching question. What will you do in these tough economic times?
>> Read More

Also new this week on Virtual Trainer, Fuel Clothing as provided us with another stunning photo that is sure to Fuel Your Inspiration and mental games coach, Dr. Patrick Cohn returns with his highly popular Podcast series. This week's topic: How to help young riders improve race confidence and focus. Remember...Training Amplifies Talent!

Next Week: Trainer Aldon Baker returns as he talks about a topic he knows all too well; ACL Knee Injuries and Rehab. He's the expert since he guided both RC and James Stewart through very similar injuries with outstanding results!

Past Articles
Go Ahead...Eat the Whole Pie, it's Thanksgiving!
Beer and Fitness...Can it Be?
Trainer Talk with....Tyla Rattrey's Trainer Russell White
Surfing and Motocross: The Indo Board Balance Trainer
Worst Breakfast Foods
Trainer Talk with....JGR's Cody Cooper and trainer Tim Gearhart
Diet Confusion
7 Tips for Successful Training
Trainer Talk with .... Tim Ferry
Product Review: The TRX Suspension Trainer


Share this article:
Did you like this article?
Check out MONSTERBALL
in our Latest issue of Racer X available now.

Playing soccer on 250cc motorcycles might sound like a strange form of riding, but in Russia they do it with great passion—and for very little reward. Page 112.